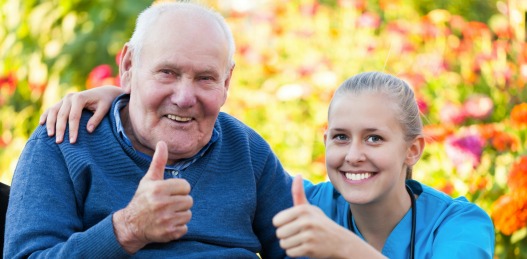 "While unfortunately my sister only received two days of caregiving, it was clear that she was a well-trained, compassionate lady. I'm sad that due to my sister's physical set-back, she won't be at home to receive further services. Thanks for being thoughtful and supportive." -- Marilyn B.
"Your quick responses to "need" and changes in the situation were most appreciated. Great to not worry about caregiver issues - only worry about my father!" -- Victoria H.
"Kristine is very helpful, kind and extremely competent." -- Charlotte S.
"Thank you to our caregivers for their excellent care of my mom. They were wonderful." -- Katie R.
"Jayson and Roger were prompt, kind, knowledgeable and caring caregivers. Knowing that Dan was in the hands of someone he trusted and knew would be there for him gave me the comfort of resting without interruption." -- Nancy
"Annette and Rosario - the best!" -- Susan
"In October of 2013, my husband who is 87 fell and broke his right shoulder. He was at Tampico Terrace for 2 weeks. I needed 24 hour care. Michael and Charmaine from ComForCare Home Care were there for to help me.
Michael arranged the bedroom and bathroom for my husband and his caregiver. The caregiver lived in our home for 2 months and was very good and very helpful. We now have a caregiver 6 hours a day six days a week. The caregivers are very giving.
Michael and Charmaine are a very loving and giving couple. Michael has helped me in too many ways to mention. He goes way above what I would expect. I highly recommend ComForCare Home Care." -- Joan
Contact us at
925-429-8320