ComForCare Home Care - Santa Cruz, CA
Meet the Owner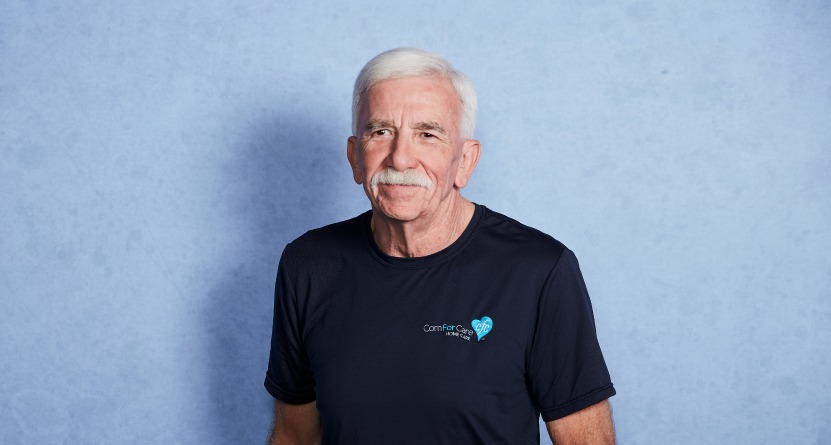 "We do what we have to do." - Tony Walker
Why I Opened My ComForCare Location
I came upon ComForCare by chance. After working in the world of electronics for over 30 years, I decided it was time to move on to something different. By happenstance, I discovered the existence of home care agencies. I knew what it was like to care for an aging parent and had been directly affected by the circumstances that come with the experience. I knew I wanted a company committed to excellence and to the people who partnered with them. ComForCare was a perfect fit. Read More...
Memberships and Certifications
ComForCare Santa Cruz is proud to be an A+ certified agency with the Home Care Standards Bureau. To Read more about the Home Care Standards Bureau, click their logo to redirect to their page.
Employment Opportunities in Santa Cruz
When it comes to finding the right caregivers for ComForCare Santa Cruz, we verify skills as well as focus on finding individuals who are compassionate, kind, and understanding, which helps ensure we hire only reliable and trusted caregivers. To find the most qualified caregivers in Santa Cruz, we have a rigorous 10-step hiring process for our staff along with ongoing training and evaluations through their employment with ComForCare.
Areas Served
Aptos
Aromas
Ben Lomond
Bonny Doon
Boulder Creek
Capitola
Castroville
Corralitos
Davenport - California
Felton
Freedom
La Selva Beach
Los Gatos
Moss Landing - California
Mt. Madonna
Pajaro - California
Royal Oaks
Santa Cruz
Scotts Valley
Soquel
Watsonville
Disability Support in Santa Cruz
ComForCare Home Care Santa Cruz provides home care services to adults. Individuals with physical disabilities or other challenges often need hands-on care around the clock. When managing care becomes challenging, you can depend on our team of compassionate care professionals to deliver the care needed to maintain the highest possible quality of life for your loved one when daily tasks become difficult to perform.
Short-Term and Respite Home Care in Santa Cruz
ComForCare offers a wide range of in-home care services so you can rest and recharge. Our caregivers can help with housekeeping, personal hygiene, companion care, meal preparation and transportation. When you choose ComForCare Home Care, you and your loved one will receive the best care possible. Connect with us by calling to learn more about respite care services in Santa Cruz. Learn more...