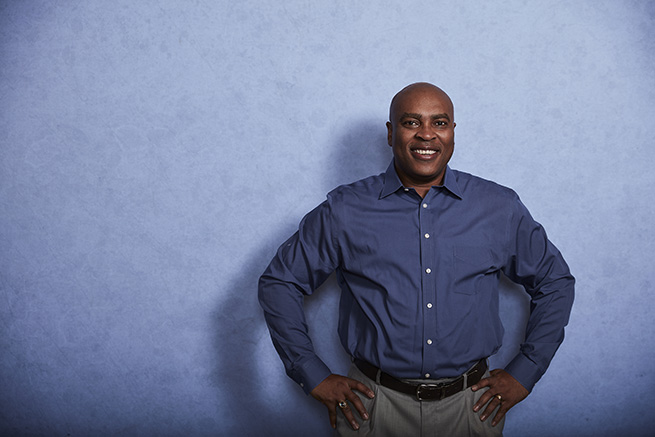 Devon Williams
People Person, Jamaican-Born, Father of Five
"I'm happy that I'm affecting people's lives in a positive way."
My Most Memorable Moment
I feel deeply moved when we are able to affect someone's life in a positive way. This happened with one of my first clients many years ago.
My first client had not been in her home for over five years. She had a disability and was in rehab for the extended period as she was unable to live on her own. Most of the agencies that were referred to this person were unable to assist because of the high-risk associated with her case.
Despite this risk, I decided that I was going to try. We found a way to bring this person back into her home and back to the community. Seeing the joy on her face was incredible. That was my first real experience seeing what an impact we can have on people's lives.
Be Honest, Be Genuine, Be Real
My location prides itself on honesty, integrity and passion. These are the values I hold dear to my heart, and see to it that the caregivers I work with are individuals who operate with these values as well.
We consider ourselves an information center and as such, we strive to offer as much information as possible to all potential clients, so they are able to make an educated choice about the care they choose. We will never bend the truth to make ourselves more appealing to a client. Instead, we want to make sure anyone who contacts us is armed with all of the information out there. If we are unable to accommodate someone, we will be honest about that as well.
Credentials and Education
Bachelor's in electrical engineering from The Pennsylvania State University
Proud partner to the Ridgefield Visiting Nurse Association
Former committee member with the Alzheimer's Association – Connecticut Chapter
Contact us at
203-702-1181