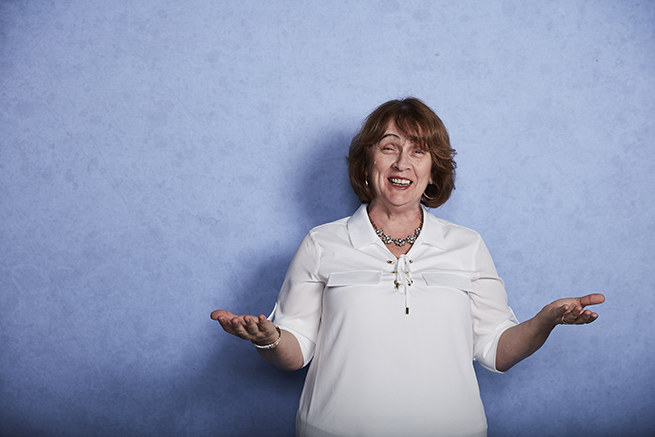 Nicol Rupolo
Cook, Gardener, Snow Lover
"We care for you like family. We go the extra mile. We go above and beyond."
In the Business of Connection
I've always enjoyed working with older adults. When I was a kid, one of my favorite things to do was to sit on park benches, talk to older adults and hear their stories. You can learn so much more talking to an older adult than reading a history textbook.
When I left the corporate sector in 2013, I knew I wanted to do something that made a difference in people's lives. Ever since I was a kid, caring has been in my DNA. First as an aide to my mother with my nine brothers and sisters, and then caring for friends and family as an adult. I'm not simply in the business of caring – I'm in the business of relationships and of connection.
My Impact Is My Pride
What makes me proudest about my job is knowing we've had a positive impact on our clients, through the eyes of their family. When we have a client, we're there for the whole family, not just the client. When they trust us so much with their loved ones, we are able to help them live their best lives too.
I'm also always looking to improve and grow. I am a staunch advocate of Home Care Pulse, which is a customer satisfaction survey that gives feedback on a month-to-month basis from clients and caregivers. It's nice and warm and fuzzy when you get all the positive, glowing accolades and when we get a negative feedback, we respond to it immediately and course correct.
As of 2018, I have partnered with Maria Scaros to create an Alzheimer's caregiver support group. This is just one more way that I feel I can care for individuals in Stamford, CT.
Office Credentials
DementiaWise®-certified office
Provider of Choice Awards and Employer of Choice awards (2018, 2017, 2016) from Home Care Pulse, a third-party customer satisfaction survey company
Leader of Excellence Award from Home Care Pulse for a long record of outstanding customer and employee satisfaction (2018)
Nicol's Credentials
Bachelor's in finance from Montclair State University
Project Management Professional (PMP)
Certified MBTI® instructor through the Myers & Briggs Foundation
Contact us at
203-705-0220