ComForCare Home Care - Greater Orlando, FL
Meet the Owner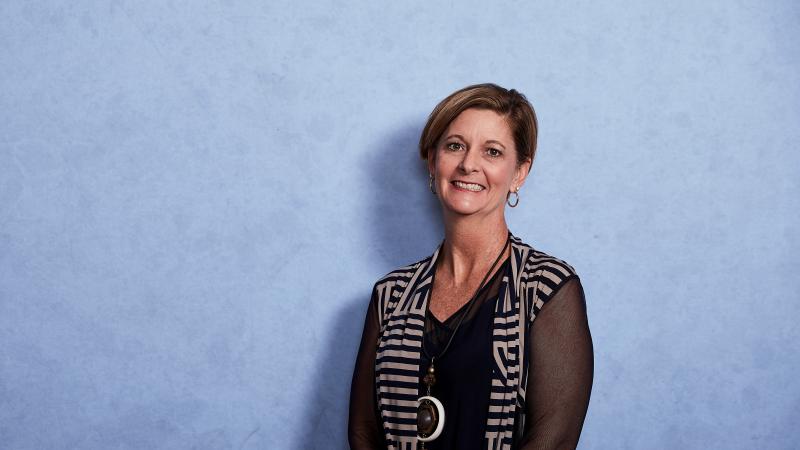 "I have an unusual love and passion for helping people."
- Cindy Gray, RN
This venture is nothing less than a team effort, and we have an amazing, dedicated team. We know we have to do whatever is right by our clients and that starts with our caregivers.Through education, training and extensive development programs, we invest in our caregivers, so they can reach new heights in their careers as well as serve our clients to the best of their ability. Meet the rest of the team.

Transitions of Care
Transition of care (TOC) can be any transfer your loved one makes between a facility such as a hospital, a skilled nursing facility, an assisted living community, or their home. When you are released from the hospital, you don't stop needing care. For older adults, continuing to monitor care is key to ensuring full recovery.  Read More
Contact Us
DementiaWise

DementiaWise is a person-centered approach to care that uses behavioral interventions to help people with dementia continue to live at home, where they are most comfortable and content. With DementiaWise training, our team has the tools to optimize each client's remaining skills and abilities. This certification reflects our dedication to providing specially trained caregivers who can help our clients in the Orlando area live their best life possible. Learn more about DementiaWise here or download the "Family Guide to Dementia".
Senior Personal Care
At ComForCare, we provide older adults with the best in-home care. ComForCare Home Care Greater Orlando can help individuals with daily activities such as grooming, hygiene, meal preparation, medication reminders, errands, transportation and more. Our office can provide caregiver service provision plans through an in-home evaluation and interviews with client, the family and the ComForCare team to help determine the best plan of action for the individual based on their specific needs. Our dedicated caregivers can be available a few times per week or 24-hours a day to provide care, depending on what the client needs.
Areas Served
Altamonte Springs
Apopka
Casselberry
Forest City
Geneva
Heathrow
Lake Mary
Longwood
Maitland
Oviedo
Sanford
Wekiva Springs
Winter Park
Winter Springs
and Surrounding Areas
Hospital-to-Home Transition Care
We understand that supervision and assistance around the clock after a hospital discharge is important to older adults, so we provide caregivers who are happy to help your loved one once they arrive home. ComForCare's Transitions of Care Program provides families in Greater Orlando with one-time care services or continued caregiver service provision plans, which include a nurse's evaluation of needs, a personalized routine based on the evaluation and our agency can conduct fall prevention checks as needed.
Our Team in Greater Orlando
With ComForCare at your side, you can feel confident in the care you or your loved one is receiving. Each one of our caregivers is experienced and highly trained in home care. Our responsive management team is waiting to answer any questions that come up; therefore, you can rest assured you will always be heard, taken care of and able to live your best life possible. Read more...
Live Your Best Life Possible
Events
From time to time ComForCare Greater Orlando will sponsor seminars, workshops, various events related to caring for the aging and the disabled.  Please check us out!
Certifications


State License
Florida Home Health Agency License # 299994583