At ComForCare Greater Orlando, we know in order to provide the best care possible to clients, we must hire quality individuals to be a part of our team. Each one of our caregivers in Greater Orlando are experienced and highly trained in home care best practices. We provide continuous education to ensure the most up-to-date care techniques are used when caring for our clients.
In order to develop strong, trusting relationships between clients and caregivers, we carefully match clients with caregivers whose interests, life experiences and personalities complement their own. Before we ever select caregivers, we meet with clients, take note of their personality and speak with them about their life history to help us select the most compatible caregiver.
We are proud to have each of these individuals as members of our team in Greater Orlando.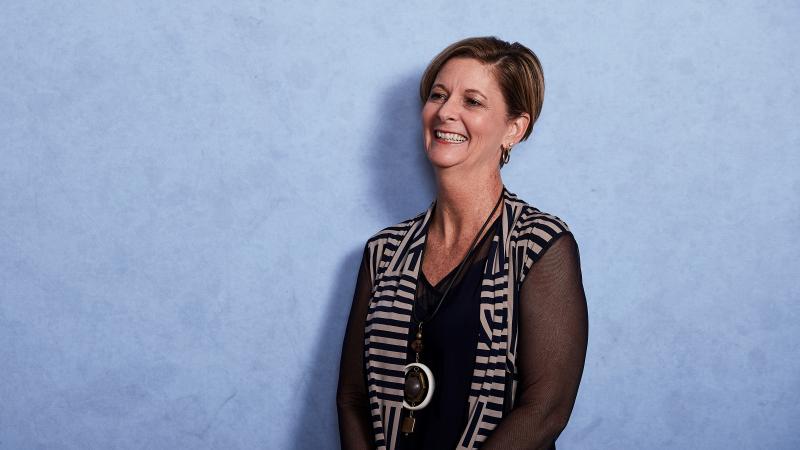 Cindy Gray, RN
Mother of twins, Nurse, Foodie, Crossfitter, Patient Advocate, Pain Management Specialist, Pittsburgh Steeler fan
"I have an unusual love and passion for helping people."
Why I Opened My ComForCare Location
I had a unique plan for my life: I wanted to work as hard as possible in life and retire, then spend my days volunteering as a hospice nurse. I spent the first 10 years of my career as a pediatric and physical rehabilitation nurse, followed by 20 years as a device manufacturer representative, helping people in chronic pain. As I pondered what to do with the next few years of my life, I came across the opportunity to open a ComForCare franchise location. For me, it's a perfect fit. My extensive clinical background has proven to be a great asset in the development of ComForCare Greater Orlando into a premier provider of superb home care for our clients. This new venture in my life has afforded me the opportunity to do what I love – helping people to find solutions that help improve their life. Approaching a time in life when you need help to maintain your independence and quality of life can be a challenging time for clients and families. You may not know where to begin. We are dedicated to not only helping you find the options available but providing the best care possible.
Our Dedication
This venture is nothing less than a team effort, and we have an amazing, dedicated team. We know we have to do whatever is right by our clients and that starts with our caregivers. Through education, training and extensive development programs, we invest in our caregivers, so they can reach new heights in their careers as well as serve our clients to the best of their ability. We are available 24/7 not only to our clients but to our caregivers as well, so no one will ever feel alone. This has created a family culture in our office that we pride ourselves on extending to our clients and their families. 
Location Credentials
DementiaWise®-certified office
Participating location for the National Memory Screening Program of the Alzheimer's Association of America
Proud contributor to the Alzheimer's Association
Sponsor of the Multiple Sclerosis Society Walk for the Cure
Member of the Seminole County Regional Chamber of Commerce
Cindy's Credentials
Bachelor of science in nursing with a minor in sociology from the University of South Florida
Certified dementia practitioner
Former certified rehabilitation registered nurse
Former certified case manager
Cheryl Fox, Registered Nurse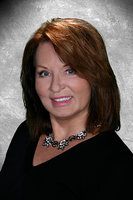 ComForCare Greater Orlando is pleased to have Cheryl on our team as Director of Clinical Services. She has resided in the central Florida area for her entire life and has over 20 years of experience in the medical field. As a registered nurse, her areas of clinical focus have been in lymphedema management, wound care, diabetes, multiple sclerosis, hormone management, anti-aging medicine and erectile dysfunction. She has spent time in medical product sales and service, as well as consulting. In addition, Cheryl has an extensive background in providing comprehensive medically related training and product education. Some other areas of Cheryl's expertise include case management, presentation skills, medical research and documentation, patient assessment and intervention.
Cheryl has unparalleled charisma and an ability to connect with people. All of these experiences and attributes have prepared Cheryl to be a great asset she individually creates the care plan for each of our clients. She is also very involved in client assessments, staff supervision and case management. We're glad to have her assistance in helping people live their best life possible.
Holly Finfgeld, Care Coordinator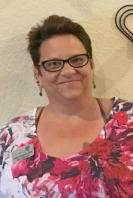 Holly has been providing care to people in their homes for over two decades. She has an unparalleled sense for practicality, safety and for providing an overall sense of well being to clients and caregivers alike.  Holly was the first caregiver that was placed with a client for CFC Greter Orlando, and it soon became evident that she had a lot more to offer to the organization.  Holly maintains a fine balance between day to day care for clients, office administrative assistance, caregiver recruiting, caregiver coaching and 'all other duties as assigned".  Holly is our go to girl for everything we ever need.  She is a problem solver extraordinaire. We have nicknamed Holly our "First Responder" – when you have a question or need feedback Holly is on it in minutes.          
To learn more about in-home care services offered to individuals in Central Florida and the surrounding areas, please call 407-406-5902.
Contact us at
407-406-5902