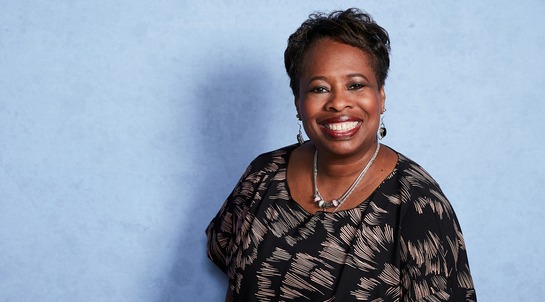 Jenette Young
Entrepreneur, Care Advocate, Active Community Leader, Mom, Wife, Gardener
"I'm passionate about what I do."
We Are There When You Need Us
My team and I are diligent about being there when our clients need us. We respond to the needs of all of our clients. We care with integrity.
At the onset of my ComForCare-Baltimore/Carroll office, I received a phone call from the cousin of a potential client. The cousin warned me that the potential client, Ms. M., was resistant to care. I spoke to Ms. M. on the phone and she said she would call when and if she needed help in the future. Shortly thereafter, Ms. M. fell in her home and needed care right away. The family telephoned me in panic, unsure of what to do for their loved one when she arrived home from her hospital stay. I calmed their nerves and said, "I can have a caregiver to meet the ambulance at Ms. M's home when she arrives." The family didn't have to do anything. We cared for Ms. M. for over 5 years.
Events like this make what we do so powerful, and I am very pleased about these wins. This is what makes us stand out amongst the rest. My ComForCare team and I determine the needs of our clients, and we follow through accordingly. We are there when persons need us. Our clients and their families compliment us on being available and accessible to them around the clock.
Why I Opened My ComForCare Location
I opened my ComForcare location because I realized the need in the community to provide additional care support to our developing elderly communities and to any adult in need of assistance. I desired to change career paths in order to maximize the leadership skills I developed in the retail food world for almost 30 years and transfer those skills to a different industry – the home care industry. My aim is to help persons across communities live their best life possible.
As much as our clients are the focus of our business, I am also passionate about helping my caregivers to succeed. We are dedicated to developing and training persons, so they may continue to find success in their future. We're creating a service for people who need it – our clients and their families; we are creating income and training/development for people who need it as well – our caregivers. We're all in this together. Our ComForCare mission is two-fold and a team effort.
Location Credentials
Certified DementiaWise®-office

Certified Transitions of Care Provider

Certified Minority Woman Business Enterprise (MWBE)

Maryland State Residential Service Agency License
Jenette's Credentials
Bachelor's in Business Administration from Loyola College in Maryland (now Loyola University)
Proud member of the:
Alzheimer's Association Greater Maryland Chapter Board of Directors

Baltimore County Provider Council

Edrich Manor Homeowners Association

Board of Trustees ― Multiple Sclerosis Society (Greater DC-Maryland)

MyCity4Her

Pikesville Chamber of Commerce

Towsontowne Rotary

Liberty Road Business Association-Board of Directors

New Psalmist Baptist Church

Greater Potomac Community Association (GPCA)

Security Woodlawn Business Association (SWBA)

Veteran's Administration Preferred Provider
Proud recipient of the:
SmartCEO Brava Award (2014)

Baltimore City Top 100 Minority Enterprise Award (2013)

Multiple Sclerosis Top Corporate Fundraiser Award

Spirited Women in Entrepreneurship Award (2017)

Recognized by the Baltimore County Democratic Central Committee for business accomplishments (2016)

Contact us at
410-922-6262