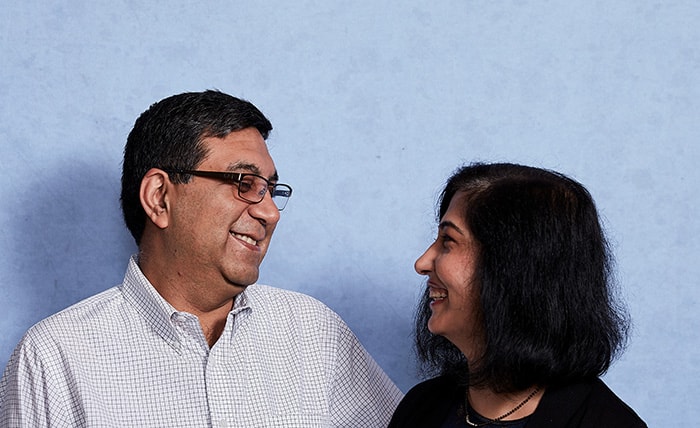 Su Madan
Natural Caregiver, Proud Senior Resource, Certified Dementia Practitioner
"Clients are like family."
Why I Opened My ComForCare Location
I've been a natural caregiver for most of my life. When I was growing up, my grandfather lived with us, and I helped take care of him. In India, it is ingrained into the culture that the family takes care of the older generations as they age.
That became an innate sensibility that stayed with me even when I moved to Boston. Our landlords lived above us, and it never even occurred to me that they not be considered my family. I brought groceries upstairs to them and took care of them when they fell ill. When we had kids, I stayed home with the kids to see to their needs. Most of the steps I've taken and the things I've done have been to care for others. At the end of the day, I find it incredibly satisfying. Making a difference in someone's life is why I do what I do.
My Most Memorable Moment
I was visiting a family for an assessment to open a case for their loved one. The client had cancer and during the visit, they began to aspirate and throw up. I stayed for over three hours helping the family and the client remain as calm and comfortable as possible. I eventually took the case on, and the client passed in about a month. When it was time to pay the last bill, the client's spouse came to the office to pay the bill in person because they didn't want to mail it. They wanted to thank me in person, saying, "You gave me peace of mind. You made such a huge difference. I felt at peace sleeping at home." The client's spouse was so grateful, and that's the level of service we strive for. We do this for all of our clients because our clients are like family and we will do what we can to make sure they are always taken care of.
Location Credentials
DementiaWise®-certified office
Winner of SEED's (South Eastern Economic Development) 2017 "Start-Up Small Business of the Year" award
Registered woman-owned and operated business in Massachusetts
Su's Credentials
Bachelor's in nutrition and dietetics from the Institute of Home Economics in New Delhi, India
Post-graduate diploma in dietetics and public health nutrition from the Institute of Home Economics in New Delhi, India
Proud member of the Dementia Friendly Communities Initiative, an organization committed to building dementia-friendly communities by offering education, tools and resources
Member of the Health and Wellness Alliance for the Metro South Chamber of Commerce
Treasurer for the local Alzheimer's Association chapter
Former children's hospital volunteer
Contact us at
781-821-2800