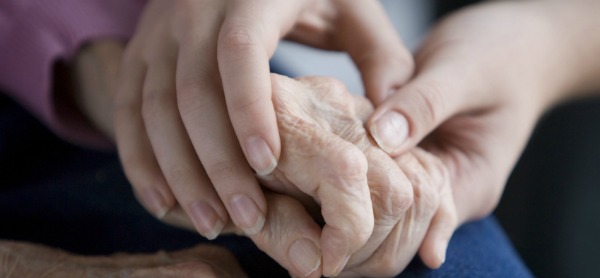 We really enjoyed Shenai.  She was very caring, thoughtful and a nice person.  Very friendly and happy and a pleasure to be around.  We only want her if we need some assistance again.  Thanks, Ann, Erika 8-10-17
---
I want to thank you and your aides for being so quick-acting and strong with Rosemary yesterday. Your conscientious care and insistence that she go to the hospital helped us avoid what could have been a more serious situation.
Her tests are not back yet, but her nurse believes she had another UTI infection that got serious enough to enter her blood stream. However, it was caught before she went into septic shock, and her blood pressure is improving sufficiently that she may be transferred from ICU to another unit today.
The case worker may contact me today about her potential release timing, and I will let you know as soon as we have a firm idea of when we would start back the nursing aid shifts. Since the nurse mentioned it to me already, it may be sometime within the next 1-3 days. As we have done before, we may want her to be released in the mid-afternoon, and have someone stay with her through the first night.
In the meantime, please thank everyone involved for helping Rosemary, my dad, and me. We owe her well-being over the past 6-8 months to you and your caring team.
Best
Diane August 18, 2018
---
I have thought very much about you and your great team in this last week. We are so thankful that we were able to keep Mom in her house until the end. I know that is the mission of your team, and you do it extremely well.
ComforCare has been a part of our lives now for ….. 12 ? 13 years? we will miss you and your "girls." Through our sibling text thread we always kept an eye out and shared the name and style of each one who came. Hoping that Mom would find this one acceptable.
After Mom "lost" Sunny ( the brilliant Palestinian-American girl raised in Parma, who moved on and finished her nursing degree... I also coached her in how to market and use her language translation skills at the Clinic and UH.. ) it was very tough to get her to allow anyone else to give her a shower. One day, I was there when one of your very young "girls" came as I was insisting that she have a shower. In her usual way, Mom rudely said, "That YOUNG GIRL cannot give me a shower!" So I said.. " OK, then I will give you one myself !!" And I did , with the help you your girl. Mom laughed and raved for days "What has this world come to....? John gave me shower !"
Sunny figured in the slide show of photos of Mom's life at the wake labeled "Mom and her favorite caregiver." We are still in touch with her as she became like an adopted granddaughter.
Thanks again for everything Debbie... y'uns dun good !
John Cooper
November 7, 2018
---
Dear Deb, Thank you so much for visiting us at South Park.  We enjoyed learning about your company and look forward to a great relationship with ComForCare.  Our residents enjoy your visits and the opportunity for the blood pressure and "Ask the Nurse".  Over the next few months our community will be growing and you will be meeting many more of our residents.
With appreciation, Mary Grace Southpark Independent Living Apts.
---
Dear Deb, Just a quick note to say thank-you and your staff for all the professional care you provided for my husband Tom.  I have dealt with about four other agencies and none could compare to the superior care of your agency.
It would do well if other agencies would follow the example set by ComForCare.
You were the first agency that provided a complete individualized care-plan for Tom.  The plan included your assessment; your actions and interventions as well as the expected outcome and goals.
What was really amazing was the supervision of the health aides once they were assigned Tom's care.  The supervisor came to the home with each first-time health aide to teach her the plan; the intervention and it resulted in the continuity of care for Tom.  (I might add Mary was outstanding and would be an asset to any agency).
Deb, you should be proud of the excellence of your agency and work.  You truly have a 'nurse's heart'.
Respectfully, Donna F. June 15, 2017
---
"Dan lived a full life for a long time. Thanks to your care and support. Thank you! --- Jill
"it was truly wonderful to find you and your employees to take care of mom. You and your staff allowed Mom to stay at home and die in her own house like she wanted. She and we are so grateful for that." --- Her children, Linda, Tom and John
"Deep gratitude for your hard work, kindness, and dedication. Thank you!" --- The Van Aiken Family
"I want to thank Tracy for going out of her way during the power outage. What a very caring and conscientious person she is to contact the families of her patients." --- Terri
"I wanted to let you know that I have had contact with several of the Veterans/families that you have recently started providing services for and I have heard MANY great compliments about your company. Thank you so much for providing great customer service through your staff and aides for our patients. --- Ana T. Harden, LISW-S, Home Based Primary Care Social Worker, Department of Veterans Affairs
"I want to personally thank the caregivers who took care of my sister, Joan. Her last few months would have been much more difficult if it had not been for their care. I could not have managed without them." --- Jeanette K.
"Thank you very much for the excellent care you provided for Oma. Always keeping her safe and happy. Thank you for making a difference in her life, keeping her in her home as long as possible. Your recommendation on her long-term care was spot on." --- Bob and Michelle
"It was truly wonderful to find you and your employees to take care of mom. .... You and your staff allowed mom to stay at home and die in her own house like she wanted. We are so grateful for that." --- Linda, Tom and John
"I just wanted to let you know I really was surprised when John Jr. dropped off a paycheck for me with the payroll error. I talked to Heather over the weekend about it and John handled it right away. That was so thoughtful of him to bring it to me at my client's house yesterday. I am proud to say I work for ComForCare! In so many ways ComForCare truly cares about their clients and their employees. Thank you so much!" --- Tracy S.
"I reluctantly need to let you know that Marge won't be able to return to her apartment. With these recent mini-strokes, she just can't live on her own and take care of herself safely any longer, even with home health care. Of course, this is a big life change for Marge, and hard for her to accept because she is so independent. Marge has so much to be proud of having made it to age 94 and living on her own, cooking, baking, cleaning and all! We've always advocated for Marge's independent, but we know that now her needs are too great and she needs constant care.
We will always highly recommend ComForCare home care services. You and your staff truly went above and beyond in caring for Marge, in spite of how difficult a patient she sometimes was. We believe that Marge was able to live independently as long as she did because ComForCare really went the long mile to provide care for her. Even she wouldn't let your staff do it! You have a quality agency, and the flexibility you were able to provide because of having multiple clients at Westwood was wonderful. We always said that to each Medicaid/Medicare Case Manager that visited Marge.
For the many times that Marge did not express proper appreciation, please know that Rich and I appreciated every effort that was made for Marge. And Tracy was simply a godsend. She cared for Marge the best that anyone ever could have, in spite of Marge being so difficult. Tracy is an excellent aide, to begin with, and she provided the highest quality of care possible in this situation! Please express our personal thanks to Tracy. We will never forget all she did for Marge, and therefore for us.
Again, many thanks for all you and your staff have done for our family." --- Susan T.
Contact us at
440-638-7001