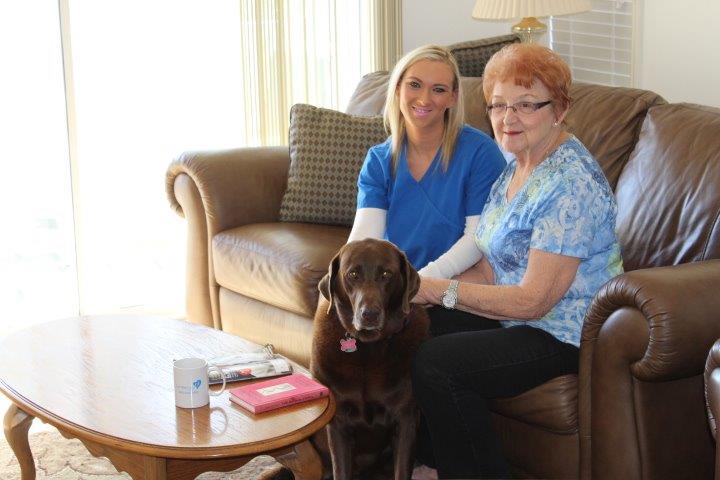 Home Care Services in Myrtle Beach, SC
Seniors in the Myrtle Beach and surrounding areas in South Carolina now have access to the quality home care services offered by ComForCare Myrtle Beach. Growing older can be tough, but our dedicated caregivers can help to make it easier. We offer a wide range of home care services so that seniors can retain their independence while receiving the care they need.
In-Home Care Services
Moving into a nursing home can be intimidating for anyone, and can be really scary for seniors with cognitive deficiencies. ComForCare Home Care makes it possible to avoid this scenario by offering in-home care for seniors with many types of different needs. "Aging in place" is growing in popularity as seniors and their family members realize the convenience, cost-savings, and reassurance offered by this more desirable option.
24 Hour Care
When clients are in need of more intensive, round-the-clock home care, we are here to help. We may be able to provide live-in care or 24-hour care in shifts depending on needs and preferences. No matter what option is chosen, ComForCare will always make sure to carefully match assigned caregivers and limit the number of new faces seen by clients to create a consistent, comfortable experience. We are also available for contact 24 hours a day, so there is always someone available to answer questions, address concerns, or take care of urgent needs.
Companionship
Human contact is so important for all of us. For seniors that live alone, this important emotional connection may be missing. Our caregivers understand just how crucial companionship can be too emotional health and the ability to have a positive perspective, so they make time to enjoy the company of clients. Compassionate caregivers offer seniors in the Myrtle Beach areas a friendly ear when they need it, a partner to play games with, or transportation to leisure activities outside of the home. Caregivers understand that companionship activities can be a chance for seniors to create wonderful memories and can significantly improve the quality of life.
Pediatric Care in Myrtle Beach
In addition to our senior care services, ComForCare Myrtle Beach offers pediatric care to families in Myrtle Beach, South Carolina and the surrounding areas. Our ComForCare caregivers are able to assist kids through pediatric care services, including:
Medication reminders
Safety supervision
Bathing, dressing and personal hygiene
Incontinence care
Companionship
With ComForCare's in-home care services in Myrtle Beach, South Carolina, you can rest assured knowing that your loved one is receiving the best care possible.
Contact us at
843-444-2483