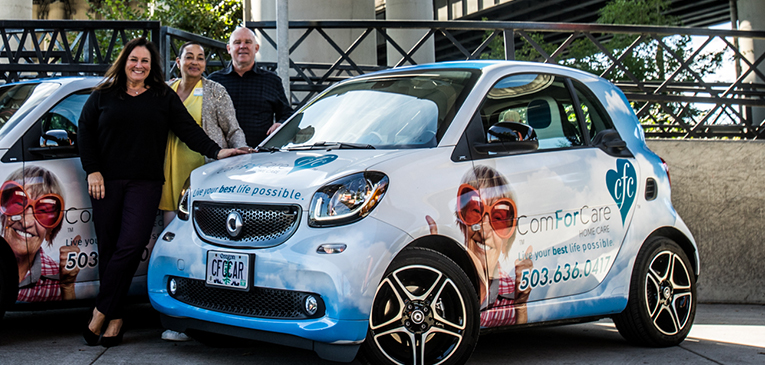 Have you always been nurturing? Have you ever cared for a family member with a disability or an elderly loved one who just needs more help around the house?
A place to belong.  A place to become.  Choose ComForCare to grow professionally and financially.    
Since caregivers give their all to the people they serve, they deserve to work for an organization that respects and honors them just as much. Choosing to make ComForCare your home means you'll find a place where big and small moments are celebrated and where you'll be loved like family. It means you'll find better training, flexible scheduling, the opportunity to develop creative solutions and, above all, an outlet to let your passion shine for changing lives.
If you're a natural leader who lives to help those who can't help themselves, if you believe that fun has no age, and if you agree that caregiving is a work of heart, ComForCare is right for you.
"At ComForCare, we're all like family. You get to know your clients on a personal level, and it feels good to be able to help them live in their own homes. I know I'm making a difference. The office staff is super supportive, and I feel like they truly care about me. I also love that they work around my schedule, and they recognize all our hard work and the good things we do." – Denise

Contact us at
503-636-0417