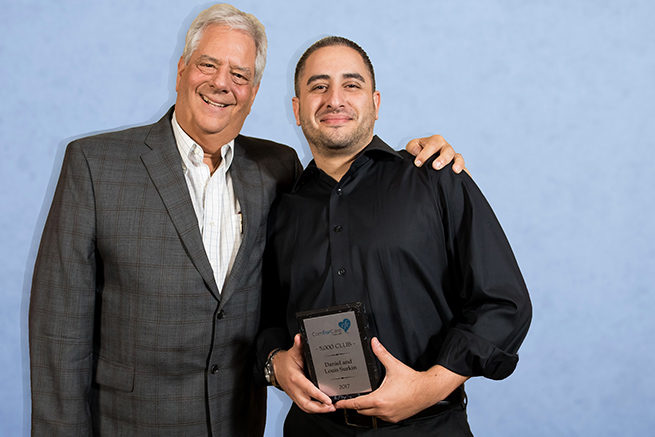 Daniel and Louis Surkin
Father-Son Team, Steadfastly Ethical, Committed Client Advocates
"We believe we make an enormous difference in the lives of our clients and their families."
Daniel's Perspective
My mom passed away three years ago, and before that, she was on hospice for eight weeks. The caregivers from our location took care of my mom. I explain that to every potential client — I want you to know I'm going to send the same loving, caring people to take care of your loved one, just like the people I sent to take care of my mom. We hire caregivers for their smiles and hearts, then teach them everything they need to know.
Now, I want to pay it forward: I want to give back to people. Owning this ComForCare location allows me to do that. I believe we make an enormous difference in the lives of our clients and their families. Being able to help other people is why we do what we do.
Louis' Thoughts: Why People Choose Us
People choose ComForCare because we're there — we're responsive. We're a good problem-solving team. Things are always going to happen, and we don't shy away from approaching these issues head-on. People will call and say thank you because of our dedication to them. Hearing them, knowing we've done something to make them happier, even if they don't choose us, is a particularly rewarding experience.
Location Credentials
Daniel's Credentials and Education
Louis' Credentials and Education
Bachelor's in business law and management from Temple University
Contact us at
215-750-1880